Our Mission
To provide quality live music to the largest possible audience.
The Members
Starlight Band is Oklahoma's only professional concert band and includes over 50 musicians. Starlight members can also be heard playing in the Signature Symphony, the Tulsa Symphony Orchestra and the Bartlesville Symphony.
The Music
Starlight Band performs music ranging from light classics and patriotic music to jazz, Broadway and current pop selections. There is "something for everyone" at each concert and we guarantee to get your feet tapping.
The Setting
Starlight Band's outdoor venue Guthrie Green, in the heart of the vibrant Brady Arts District, provides a unique outdoor setting that is both relaxed and comfortable. People of all ages will enjoy hearing old favorites and new as they sit under the Oklahoma stars and gaze at the Tulsa downtown skyline.
The Conductors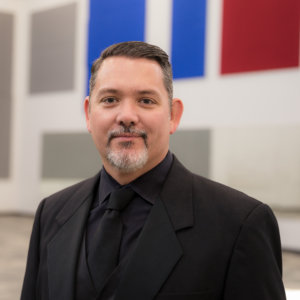 Jeremy W. Parker, Artistic Director
Jeremy Parker is the Artistic Director for Starlight Concerts and Conductor of the Starlight Concert Band.  He is also the Director of Bands and Coordinator of Instrumental Music at Bixby Public Schools where he oversees all aspects of the Bixby Bands, conducts the Bixby Wind Ensemble and directs the award-winning  "Pride of Bixby" Marching Band.  He holds a B.M.E in Music from Oklahoma State University and a M.E. in Leadership from Southeastern Oklahoma State University.
Jeremy is a frequent clinician and guest conductor for marching and concert band and freelances as a marching band program designer and drill writer.  He is a program director for the Zephyrus Arts Institute, a non-profit organization dedicated to providing performance opportunities for youth and adults in the greater Tulsa area.  Jeremy is also the producer of Wind & Rhythm, a nationally-syndicated radio program known as "the gathering place for people who love band music".  A longtime champion of wind band music, Jeremy has collaborated with many composers to commission new works for the medium.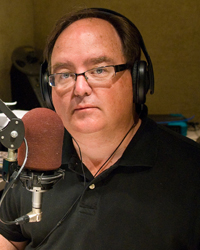 Rich Fisher, Jazz Director
Rich Fisher is the Jazz Director for Starlight Concerts and conductor of the Starlight Jazz Orchestra. He is also the general manager of Public Radio Tulsa, and the host of KWGS's flagship public affairs program, StudioTulsa. He is a graduate of the University of Tulsa with a B.M. in Music Performance, with additional studies at the Berklee College of Music in Boston.
Rich is currently the principal trombone of the Signature Symphony at TCC, euphonium player with the Starlight Concert Band, and is a free-lance musician whose work ranges from the pit of touring Broadway musicals, to chamber brass groups, and to the salsa band, Grupo Salsabor.
Starlight Board of Directors
Kim Koch, Chairman of the Board
George Louthan, Vice Chairman
Jake McClendon, Treasurer
Kari Bodenhamer, Secretary
Ryne Carman
Paula Duncan
Jacob Kern
Mike McClendon
Ted Bachmann, Musician Board Member
Junior Board
Our Junior Board is comprised of talented high school musicians who are selected through an application process which requires the endorsement of their band director or private lesson teacher. They assist in administrative capacities helping with programs, memberships, and distribution of promotional materials. They also bring family and friends to the concerts. In return for their service, the Junior Board performs side-by-side with professional musicians at one of Starlight's season concerts.